Prairie Harvest Organic Pasta Sauce
Prairie Harvest Sauce
Finally!  A line of GLUTEN-FREE Certified Organic Pasta Sauces to surpass all others!  The unexpected taste delight of these sauces is making them instant classics. 
Created, prepared and made with true amore and caring attention, our obsession with making great tasting sauces is matched only by our passion and devotion for organic farming. 
Made from only the finest ingredients, our unique blends scored extremely high on taste tests.  We're very high on our Certified Organic pasta sauces as they are really something special.
You can count on its quality, excellence and superiority.  Available in five tempting tastes.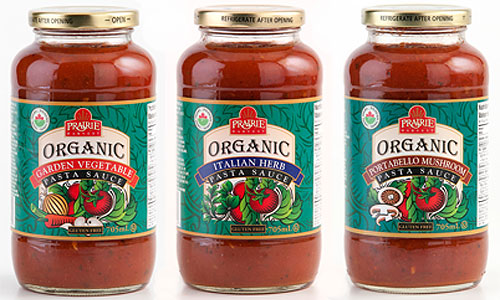 Product List
© 2010 Prairie Harvest Canada Limited